Welcome to the Operative Plasterers' & Cement Masons' Local 518!

Our annual picnic will be held on Saturday, September 12th beginning at noon. It will be at the Union Hall. Hope to see you there!

If you go to work outside of our jurisdiction, make sure you are checking in with the appropriate Local. See the map below for our jurisdiction. Call our office if you need the number to another local.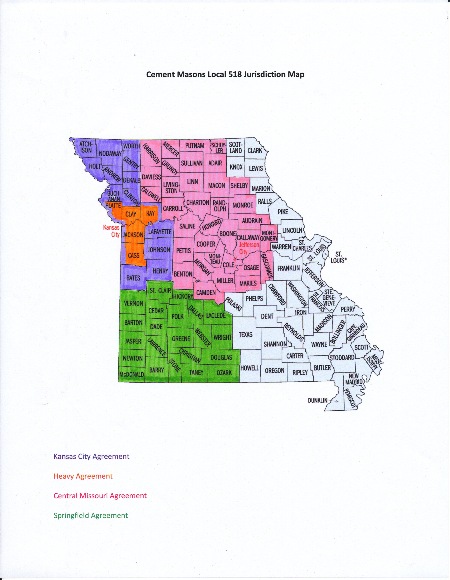 Effective August 28, 2009, there is a new regulation requiring anyone working on a publicly funded project to have an OSHA 10 Hour card. The Apprentice/Training Office is offering OSHA 10 Hour classes. To sign up for an upcoming class, please call their office at (816) 595-4147.

Local 518 covers Western Missouri, Kansas, and Oklahoma.

301 S Main St, Independence, Missouri 64050 Phone: (816) 833-5900 Fax: (816) 833-5959

Find us on Facebook!!!

http://www.facebook.com/pages/Operative-Plasterers-Cement-Masons-Local-518/177648898927936